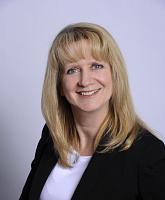 Monique Gignac, PhD, Institute for Work & Health
Dr. Monique Gignac is a senior scientist and scientific co-director at the Institute for Work & Health. She is also a professor in the Dalla Lana School of Public Health at the University of Toronto and an affiliate scientist at the Krembil Research Institute, part of the University Health Network. From 2008-2014, Gignac was the scientific co-director of the Canadian Arthritis Network, a Network of Centres of Excellence comprising more than 150 arthritis researchers.
Gignac's research focuses on stress, coping and adaptation related to diverse chronic and episodic conditions. In particular, she examines workplace accommodation policies and practices, disclosure of health needs, psychosocial factors related to employment transitions, and employment across the life course.
Gignac has chaired numerous committees, including the Advisory Board for the Canadian Institute for Health Research's Institute for Musculoskeletal Health and Arthritis (IMHA) from 2011 to 2016. She has also received recognition for her research work, including a Queen Elizabeth II Diamond Jubilee Award, Distinguished Scholar and Lecturer Awards from the Association of Rheumatology Health Professionals (ARHP) in 2013 and 2014.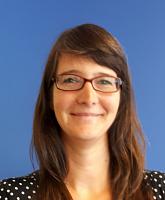 Helen Anderson, Arthritis Society
Dr. Helen Anderson is the director, information and support at the Arthritis Society, where she is responsible for leading the development of information and support solutions to help people with arthritis have the best possible quality of life. She holds a PhD in education from OISE/University of Toronto and has previous experience working in the public health, education and not-for-profit sectors.
Anderson brings her own past experiences of living with a chronic pain condition to her work on creating more accessible workplaces and post-secondary learning environments for people with episodic disabilities.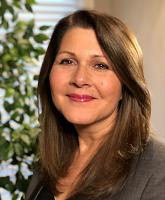 Mary Anne Baynton, Workplace Strategies for Mental Health
Mary Ann Baynton is an independent workplace relations specialist who helps improve or resolve issues for individuals, teams, unions and employers, including issues involving mental health, psychological safety, conflict or performance concerns. She has an MSW in social policy from McMaster University. 
Baynton also serves as the director of strategy and collaboration for Workplace Strategies for Mental Health, an initiative of Canada Life that develops and provides free tools and resources for anyone who wishes to prevent, manage or improve psychological health and safety at work. In her roles, Baynton strives to reduce workplace stress and conflict in order to improve working lives.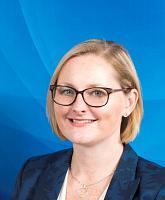 Siân Bevan, Arthritis Society
Dr. Siân Bevan is the Arthritis Society's chief science officer responsible for driving scientific research, advocacy, public policy, and information and support agendas. She also leads the Society's marketing and communications portfolio. Bevan completed her PhD in medical biophysics at the University of Toronto, after she completed her undergraduate studies in biochemistry at McGill University.
Before joining the Arthritis Society, Bevan held positions at the Canadian Cancer Society, most recently as vice-president of research, providing scientific leadership and financial stewardship for the organization's research program. In this role, Bevan worked closely with the research community, promoted evidence-based public policy, program and information development, oversaw cancer surveillance efforts, and leveraged partnerships with medical and academic communities.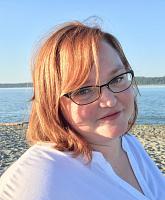 Melissa Egan, Realize
Melissa Egan is the coordinator of episodic disabilities initiatives at Realize. She has a background in curriculum development and adult education, which she uses to develop educational programming, including on-line learning courses. 
Egan has worked in the field of health and HIV for over 15 years as an educator and facilitator, developing and delivering workshops to diverse audiences across Canada. Egan's experience includes front-line work with marginalized, LGBTQ and Indigenous people at YouthCO in Vancouver and eight years at CATIE, Canada's knowledge broker for HIV and hepatitis, where she was the regional educator for the Prairies.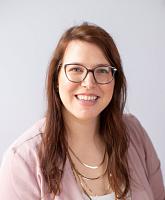 Sarah Jenner, Mindful Employer Canada
Sarah Jenner is the executive director of Mindful Employer Canada and principal of Sarah Jenner Consulting. She is a workplace mental health aficionado who strives to continually support people-leaders across Canada to feel confident and competent addressing workplace issues. Jenner has engaged hundreds of people-leaders across Canada in conversations about how they can improve workplace mental health while upholding the dignity and respect of all parties and meeting job expectations. Jenner also works with leaders to explore their development goals while supporting their own mental health.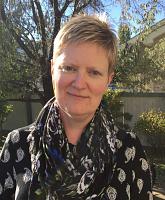 Julie Kelndorfer, MS Society of Canada
Julie Kelndorfer is director of government and community relations for the Alberta & Northwest Territories Division & National Government Relations of the MS (Multiple Sclerosis) Society of Canada. She holds a BA with distinction in recreation administration from the University of Alberta, and also completed the Public Policy Institute Training Program from the Max Bell Foundation.  
Kelndorfer was the co-venue lead for the University Team Village for the IAAF World Championships in Athletics. In this volunteer role, she managed a successful venue for almost one month for hundreds of volunteers, athletes and the British royalty who toured the village. Kelndorfer is also a volunteer on the organizing committee for the local MS bike tour fundraising campaign, and a council member of the Alberta Health Services Provincial Advisory Council on Seniors and Continuing Care.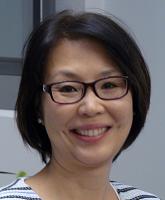 Kate Lee, Crohn's and Colitis Canada
Dr. Kate Lee is the vice president of research and patient programs at Crohn's and Colitis Canada. In this role, Lee is responsible for patient programs and services, funding of research in Crohn's disease and ulcerative colitis, and advocacy activities.
Lee holds a PhD in biology from McGill University and an MBA from Rotman School of Management at the University of Toronto.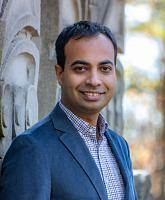 Shoraez Shahjahan, Canadian Mental Health Association
Shoraez Shahjahan is the national senior manager for workplace mental health at CMHA National. In this role, he is responsible for management of all workplace mental health related initiatives at the national office. Prior to joining CMHA National, he was the head of programs at ONEXONE Foundation where he led implementation of their national programs. Shahjahan also served as the country director of Innovations for Poverty in Action (IPA) in Bangladesh, a USA-based research and policy organization focused on alleviating poverty worldwide. At IPA, he developed a strong understanding of impact evaluation and supported numerous research and knowledge mobilization activities.
Shahjahan graduated with an MBA from Stanford Graduate School of Business and completed his BBA from North South University.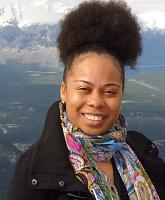 Tammy Yates, Realize
Tammy C. Yates is the executive director of Realize. She is a graduate of Wolfson College at Cambridge University in England and the University of the West Indies in St. Augustine, Trinidad. She is the first black female to serve as executive director of a national organization in Canada's HIV response, as well as the first among Canada's national disability organizations.
Yates has worked for over 13 years in the field of program management. Prior to joining Realize, she was the national program manager of the United Nations Population Fund (UNFPA)'s Trinidad & Tobago Branch Office. She has extensive experience in gender and development and sexual and reproductive health, including HIV/AIDS, having worked previously as a program officer with the Secretariat of the Caribbean Regional Network of Persons Living With HIV (CRN+) and having served as chair of the Gender Theme Group of the United Nations System in Trinidad & Tobago.
Academic co-investigators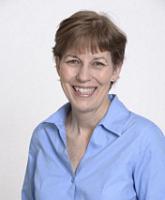 Dorcas Beaton, PhD, Institute for Work & Health
Dr. Dorcas Beaton is a senior scientist at the Institute for Work & Health. She is also an associate professor in the Department of Occupational Therapy at the University of Toronto, and holds graduate appointments in Rehabilitation Sciences and in the Clinical Epidemiology Program of Health Policy Management and Evaluation.
Beaton trained and practices as an occupational therapist and clinical epidemiologist. Known internationally for her work in health outcome development and the advancement of measurement methods for research and clinical practice, she brings expertise to this initiative in musculoskeletal disorders, mental health and pain. Most recently, Beaton has been working with people with arthritis and work-related health disorders to determine the skills that are needed to negotiate sustainable return to work.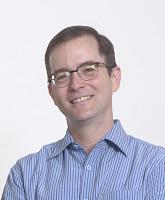 Curtis Breslin, PhD, Institute for Work & Health
Dr. Curtis Breslin recently retired from his positions as scientist at the Institute for Work & Health, associate professor in the social and behavioural health sciences stream at the Dalla Lana School of Public Health at the University of Toronto, and professor at Seneca College. At Seneca, he taught courses in psychology and research methods, and also helped students with disabilities obtain academic accommodations.
Breslin, a registered clinical psychologist, is an expert in youth employment, workers with learning disabilities, and work-related injuries among new and young workers. He brings both an academic and applied perspective to the ACED initiative, and is particularly helping the project understand predictors of accommodation use and communication barriers.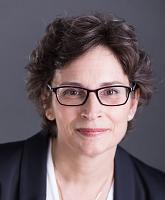 Renée-Louise Franche, PhD, WorkSafeBC
Dr. Renée-Louise Franche is the senior manager of Mental Health and Addiction Services at WorkSafeBC (British Columbia's workers' compensation system), and a consultant in work disability prevention and organizational health. She is also an adjunct professor in the School of Population and Public Health at the University of British Columbia (UBC) in Vancouver and in the Faculty of Health Sciences at Simon Fraser University.
Franche is a licensed clinical psychologist with extensive experience in conducting systematic reviews related to work disability prevention, including workplace-based return-to-work interventions for musculoskeletal and mental health conditions. In her current role at WorkSafeBC, Franche has the unique opportunity to link research and practice. She provides expertise and guidance in the planning of mental health services to injured workers in order to facilitate and support optimal return-to-work-practices.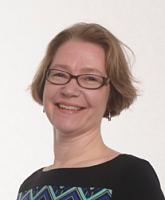 Emma Irvin, Institute for Work & Health
Emma Irvin is the director of Research Operations at the Institute for Work & Health (IWH), where she also oversees the Systematic Review Program, one of the Institute's key research programs. She also has an adjunct appointment with the Department of Rehabilitation Sciences at the University of Toronto.
Irvin has extensive expertise in information sciences and systematic reviews. Her background is in occupational health and safety, and she has led or co-led reviews in areas such as workplace depression, pain and arthritis, with a particular focus on recommendations that encourage evidence-based practice.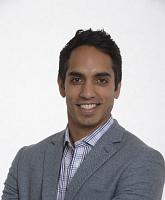 Arif Jetha, PhD, Institute for Work & Health
Dr. Arif Jetha is a scientist at the Institute for Work & Health and an assistant professor (status-only) at the University of Toronto's Dalla Lana School of Public Health.
Jetha's program of research aims to understand life-course differences in the employment participation of people living with chronic, disabling conditions. He is specifically interested in examining the needs of young adults with episodic disabilities as they transition from school to work. He conducts his research in close collaboration with those affected—including clinicians, community organizations and young adults living with chronic, episodic conditions—and his findings are directly applicable to the design of workplace disability management policies and programs. Jetha is taking a leadership role in this project, including chairing the Training and Capacity Building Committee.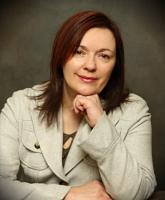 Joy MacDermid, PhD, Western University
Dr. Joy MacDermid is a professor in the School of Physical Therapy at Western University and co-director of the Clinical Research Lab within the Roth | McFarlane Hand & Upper Limb Centre (HULC). She also holds a chair in Gender, Work and Health from the Canadian Institutes of Health Research.
A physical therapist, hand therapist and clinical epidemiologist, MacDermid is internationally recognized for her expertise in developing and evaluating measures to assess pain, function and work outcomes, and in implementing innovative research designs to understand complex interventions. She brings a rehabilitation perspective to the return-to-work and disability management process, working closely with employers across Canada and injured workers attending the Ontario Workplace Safety and Insurance Board's Upper Limb Specialty Clinic. MacDermid is one of two investigators on the project who is acting as a sex/gender champion to ensure that the development and evaluation of the various resources in the ACED toolkit are sensitive to sex and gender considerations. She is also actively participating in the governance of this initiative with respect to sex/gender and knowledge translation.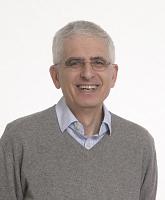 Ron Saunders, PhD, Institute for Work & Health
Dr. Ron Saunders is an adjunct scientist and former senior scientist and director of Knowledge Transfer and Exchange (KTE) at the Institute for Work & Health. He is also currently a consultant in KTE. Before joining IWH in 2008, Saunders was the vice-president of research at the Canadian Policy Research Network (CPRN) and, prior to that, he spent 17 years in the Ontario Public Service, most notably as the assistant deputy minister of policy, communications and labour management services in the Ministry of Labour.
Saunders brings to the ACED project a long and distinguished record of leading IWH's successful efforts to integrate KTE into all phases of the research process. He is chairing the ACED project's Knowledge Transfer and Exchange Committee.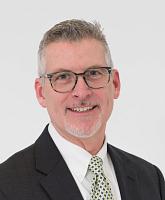 William Shaw, PhD, University of Connecticut Health Center
Dr. William Shaw is an associate professor and director of the Division of Occupational and Environmental Medicine at the University of Connecticut Health Center in Farmington, Conn. He also holds an adjunct appointment as instructor in the Department of Family Medicine and Community Health at the University of Massachusetts Medical School in Worcester, Mass. Previously, Shaw was a principal research scientist with the Liberty Mutual Research Center for Safety and Health. He was also a faculty member in the CIHR Strategic Training Program in Work Disability Prevention.
A clinical health psychologist, Shaw has worked in the field of occupational health and safety for 20 years. His research has focused on psychosocial and workplace factors related to the onset and chronicity of health conditions. Specific projects have focused on the job accommodation efforts of employers, the training of supervisors in proactive disability prevention practices, and adapting pain self-management strategies to apply to workplace challenges.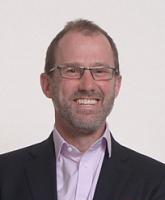 Peter Smith, PhD, Institute for Work & Health
Dr. Peter Smith is a senior scientist and scientific co-director at the Institute for Work & Health. He also holds appointments as an associate professor in the Dalla Lana School of Public Health at the University of Toronto, and in the School of Population Health and Preventive Medicine at Monash University in Australia.
Smith has extensive experience in analyses of administrative and population health databases and in international comparisons of return-to-work policies and practices. He holds a chair in Gender, Work and Health from the Canadian Institutes of Health Research; as part of ACED, he is a champion of training new investigators in sex- and gender-based analyses. Smith also has expertise in research comparing psychological versus physical injuries, age differences in workplace accommodations, and in the integration of stakeholders in research.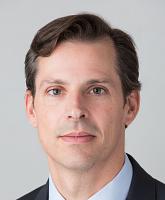 Aaron Thompson, MD, MPH, FRCPC, University of Toronto
Dr. Aaron Thompson, an occupational medicine specialist, is director of the Occupational Medicine Residency Training Program at the University of Toronto. His clinical practice is based at St. Michael's Hospital, where he is a staff physician in the Department of Occupational and Environmental Health. He is also an assistant professor in the Faculty of Medicine with a cross-appointment to the Dalla Lana School of Public Health, at the University of Toronto, as well as a medical director at the Ontario Workplace Safety and Insurance Board (WSIB).
Thompson conducts research in both clinical occupational medicine and disability management, with a focus on improving return-to-work (RTW) programs. He brings specialized expertise to the ACED project by providing a clinical perspective on the needs/gaps in existing communication and accommodation tools, and by providing input on how to optimize tools to facilitate effective and sustained work/RTW through effective accommodations that minimize and prevent disability.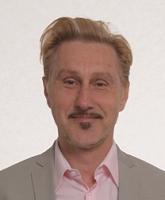 Emile Tompa, PhD, Institute for Work & Health
Dr. Emile Tompa is a senior scientist at the Institute for Work & Health. He holds appointments as an associate professor in the Department of Economics at McMaster University and as an assistant professor at the Dalla Lana School of Public Health at the University of Toronto. He is also co-director of the Centre for Research on Work Disability Policy, a seven-year initiative funded by a Social Sciences and Humanities Research Council Partnership Grant.
Tompa is an experienced labour and health economist with expertise in economic and policy analyses, especially related to workers living with disabling health conditions. A core area of his research is economic evaluations of workplace interventions to improve the health and well-being of workers. In this capacity, he has developed tools and products to support workplace parties in preparing business cases for disability prevention and occupational health and safety initiatives. His expertise is critical to meeting ACED's evaluation and business case objectives.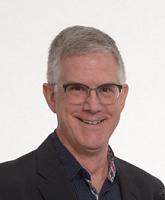 Dwayne Van Eerd, PhD, Institute for Work & Health
Dr. Dwayne Van Eerd is a scientist at the Institute for Work & Health, where he focuses primarily on the prevention of musculoskeletal disorders, as well as on the implementation of programs and practices to prevent work injury and disability. Van Eerd recently led a project at IWH that culminated in the development of a guide for employers on supporting workers with depression.
Van Eerd's research background is in kinesiology, with specific expertise in ergonomics and workplace-based participatory ergonomics programs. His current research focuses on workplace intervention studies and research-to-practice approaches, as well as disability prevention studies using a range of research methods. As an ergonomist, Van Eerd designed and delivered rehabilitation for clients with chronic, episodic disorders from 1990 to 2010. He is playing a key role in the ACED initiative, particularly in knowledge mobilization and stakeholder engagement efforts and in the evaluation of the ACED toolkit.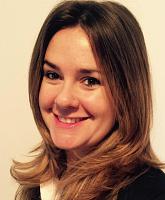 Gemma Woticky, Institute for Work & Health
Gemma Woticky is a PhD student in the Social & Behavioural Health Sciences Division of the Dalla Lana School of Public Health at the University of Toronto, supervised by ACED's project leader, Dr. Monique Gignac. Woticky was awarded a three-year Frederick Banting and Charles Best Canada Graduate Scholarship from Canadian Institutes of Health Research to continue her doctoral research. She holds a master of public health (MPH) degree and has experience working in community organizations that support people with disabilities.
Woticky's current research interests are chronic disability and workplace accommodation, meaningful employment and its impact on health outcomes. She is using qualitative research methods to explore the lived experiences of employees with a disability and their co-workers for a better understanding of communication and behavioral strategies related to disability support and accommodation in the workplace.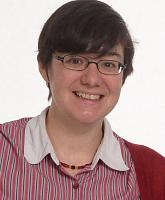 Julie Bowring, Institute for Work & Health
Julie Bowring is the ACED project coordinator and a research associate at the Institute for Work & Health, providing project coordination and research support to scientists. Bowring trained as a social historian with a focus on social structure and economic development. She is particularly interested in disability and social inequality in health and employment, and in the challenges of recruitment and data management for primary data collection.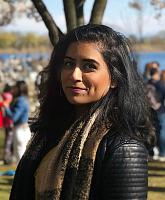 Lahmea Navaratnerajah
Lahmea Navaratnerajah is a research associate at the Institute for Work & Health. She joined IWH in March 2021 and is currently providing research support to Dr. Monique Gignac, Dr. Arif Jetha and Julie Bowring. 
Navaratnerajah's venture into the area of health research stemmed from experiences working with racialized and marginalized communities. This inspired her to get involved in voicing the importance of addressing the social and structural determinants affecting health. She has worked with various organizations within Canada, United Kingdom and United States.
Navaratnerajah achieved her master's degree in public health from City, University of London in London, England. She also holds a master's in exercise science (specializing in yoga therapy) from Annamalai University in India, and a BSc in human biology and mental health from the University of Toronto.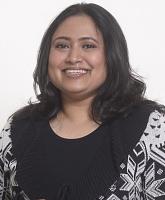 Sabrina Tonima, Institute for Work & Health
Sabrina Tonima is a knowledge transfer and exchange (KTE) associate at the Institute for Work & Health. Her role at IWH is to work with the KTE team and Institute scientists to engage stakeholders in research projects. She has been involved in a variety of qualitative and mixed-methods studies, including research on the future of work disability policy in Canada, evaluation of working-at-heights training, workplace violence and more.
Tonima's previous experience also includes working in front-line health and safety in the manufacturing and education sectors. She has a master's degree in health evaluation from the University of Waterloo.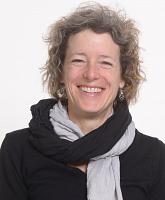 Sara Macdonald, Institute for Work & Health
Sara Macdonald is a knowledge transfer and exchange manager at the Institute for Work & Health. Her role at IWH is to plan and facilitate the engagement stakeholders in research projects from concept development to the dissemination of research results, as well as to manage the Institute's stakeholder networks of occupational health and safety professionals, disability managers and educationally influential practitioners.